Jenna will teach you the building blocks of creating virtual communities and establish norms within your plan to ensure that your community is full of engaged, inspired and loyal customers. 
Key Takeaways:
The foundational aspects of online communities - Platforms, Content, and Communication.
The art of generating Leads .
Growing revenue through paid online communities.
---
10:00am Central

(8:00am Pacific / 11:00am Eastern)
On Feb 9th, 2023
518644

This page will refresh at the start of the event.
You can also refresh the page manually.
In the meantime, join the conversation below.
---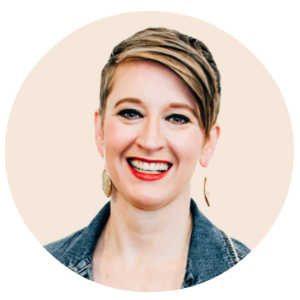 Jenna is a dynamic leader who offers education for your brain, body and business through professional coaching, movement experiences, writing, and speaking.  The balanced alignment of this trifecta is the platform from which Jenna helps hundreds of fitness and wellness professionals access mindset shifts, physical resiliency and empowered individuality in their business practices.   Jenna is a seasoned Pilates Teacher Educator, a Small Business Coach, and a Certified Health Coach through the Institute of Integrative Nutrition.
Join the Conversation!
Feel free to ask questions and discuss with fellow attendees.
How it works: type in your comment, then choose your social account or just use your name and email.