Maintain Your FBA Certification Your Way
Complete 20 CECs every year
(equivalent to watching 20 video sessions)
We make it easy and convenient to take in the education to maintain your certification. Pick your choice of education: simply achieve at least 20 CECs within each year from SUCCEED! and FBA content. And you can also get FBA CECs while getting your CEC/CEUs for your technical certification!
All the education is included in the cost of the program.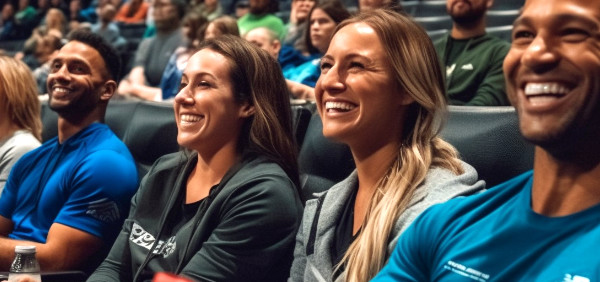 SUCCEED! Events:
Attend or Watch Recordings
Attend any SUCCEED! event and enjoy your pick of education. You get 1 CEC for every session watched.
As part of the FBA Certification Program, you get free On-Demand access to all our SUCCEED! events. Simply attend at your convenience. You can also watch recordings of the latest event at any time.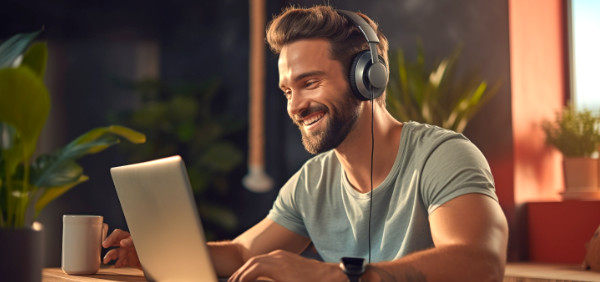 Ongoing FBA Education:
Workshops, Select Sessions, Webinars
Attend any FBA session labeled for CECs at any time of the year. We have 1-day workshops, monthly selected sessions, and even business webinars that offer CECs. All included.
FBA will send you periodic emails about the education calendar. We have new education every month. Sessions that carry CECs will be labeled.
Recommendations:
One of the most convenient ways to get CECs is to attend a SUCCEED! Virtual Conference (yep, all online!). The conference will offer a large selection of sessions so you can pick your education. We recommend that you attend the conference twice a year to stay on top of new ideas and trends.
Remember: SUCCEED! Virtual Conferences offer CEC/CEUs for major certifying organizations - also included in the cost of the program. If you need CEC/CEUs, you can get your education at SUCCEED! for your technical certification and your FBA Certification at the same time! Simply follow the education grid for your technical certification, and you also earn FBA CECs as you watch each session. (ACE, NASM, AFAA, NSCA, ACSM, NSCF, ISSA)
It's Simple: You get credit for every CEC session you watch on either the SUCCEED! or FBA websites. Watch at your convenience and complete 20 sessions or more to maintain your certification.
Your annual one-stop-shop for CEC/CEUs for your technical certifications
Recertify (or nearly) for your technical certification(s)
Get CEC/CEUs for Your Technical Certifications from a Vast and Diverse Collection of Hundreds of Education Sessions Every Year! All included!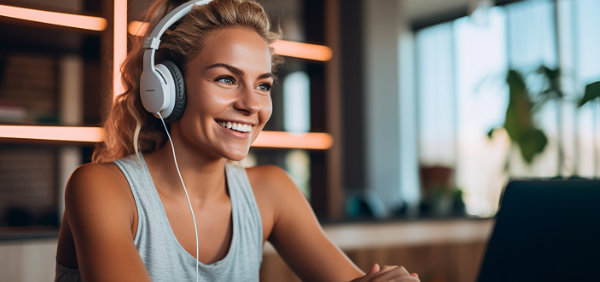 CEC/CEUs from all Major Certifying Organizations
Anytime you need to recertify, attend a SUCCEED! event or choose to watch your choice of tons of education sessions and follow the CEC/CEU grid (which we'll send to you) to get credit for your education.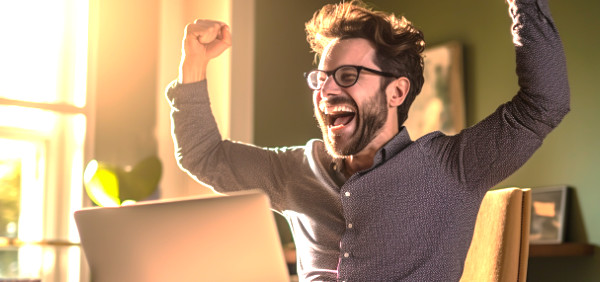 Get CEC/CEUs for Several Certifications in One Place, at a Flat Cost
Leverage your certificate of achievement you obtain from watching qualifying CEC/CEU sessions to help you recertify from multiple organizations, saving you hundreds! All included in the yearly fee.
Start today! See current CEC/CEU Education Agenda.

Latest event awarded: ACE 2.4, NASM 1.9, AFAA 15, NSCA 1.7, ACSM 27, NSCF 27, ISSA 27
All included in a single flat fee:
FBA Certification + CEC/CEUs
+ SUCCEED! Full Access + Association Perks
Renews at $249/yr. Easy cancel anytime.
---
FAQ: CEC/CEUs + FBA Certification
How do I earn my CECs/CEUs?
Once you upgrade, you will be sent this CEC/CEU GRID to track your progress. Simply log on to the FBA platform and you'll easily be able to access all the sessions that qualify for CEC/CEUs. Qualifying sessions can be found here. Upgrading also provides you free access to the SUCCEED! Innovation & Solution Summit!
How do I keep track of the sessions I've watched with my purchase of CEC/CEUs?
On your CEC/CEU grid make sure to mark an 'X' next to each session you attend and that you'd like to receive your CEC/CEUs.
Do I have to watch every session to earn all the CEC/CEUs?
You must watch a total of sessions that match the CEC/CEU points you seek to earn from your certifying organization. Contact us at succeed@fbafitness.com if you need guidance with your grid.
What happens if I miss a session or get disconnected?
You have 12 months of unlimited access to return to sessions at any time.
Can I watch the sessions later?
Yep! We recommend that you complete your grid as soon as possible, but the sessions on our platform are available to you at any time during your access period.
Are there tests?
No tests at all for CEC/CEUs. The SUCCEED! CEC/CEU grid is based on attendance.
How do I prepare?
You simply log in and watch the sessions, that's all!
When do I get my certificate of achievement?
Once SUCCEED! can properly determine that you've attended the event and the appropriate sessions necessary, we'll promptly send your Certificate of Achievement. You do not need to do anything on your end, we'll handle it all!
Is it easy to navigate from one session to another?
Yep, you just leave a session room and click on another link to go into the next. All through a convenient dashboard.
What do I send to my certifying organization to get credit?
We recommend you send your certificate of achievement.