In this live training, you will master the art of seduction and learn the secrets to attracting high ticket clients directly to you through organic and paid marketing.
Key Takeaways:
The mindset that is needed to be a successful marketer in the fitness industry.
How to frame your business to be a high-end service.
Understanding the difference between business media and social media.
How to create 30 days of content in an hour.
The secret to creating an irresistible offer that sells itself.
---
2:00pm Central

(12:00pm Pacific / 3:00pm Eastern)
On Mar 3rd, 2021
313117

This page will refresh at the start of the event.
You can also refresh the page manually.
In the meantime, join the conversation below.
---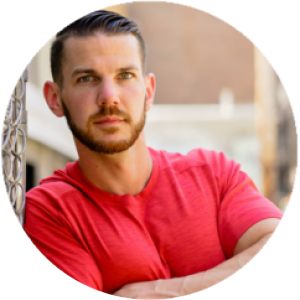 Ryan Obernesser is the CEO of O.B. Training Inc., Gym Profits LLC, and creator of the Take Back Your Life 6 Week Challenge™ program.  Over the last decade, Ryan and his wife Christina, have built O.B. Training into a specialty training facility that transforms the minds, bodies and lives of every adult and athlete that walks through their doors. In that time, O.B. Training has grown into a profit machine.  Churning out multiple 6-figures in profits each year despite being located in Utica, NY - a city Forbes named the third-worst place for business and careers in the U.S.
Join the Conversation!
Feel free to ask questions and discuss with fellow attendees.
How it works: type in your comment, then choose your social account or just use your name and email.
---