In an era of smartphones and on-demand everything, local businesses are collectively coming to a rather daunting understanding—online reviews could make or break a business. The way customers seek out and do business has shifted dramatically over the past few years, and with it, their expectations. Recent studies have shown that customers expect more convenience and technological access than ever before. And they're more willing to leave a business if their expectations aren't met. 
If you want to stay competitive and win customers before they even walk into the store, you'll need to revamp your customer journey from the perspective of a modern consumer. 
Key Takeaways: 
Learn new consumer trends so you can exceed expectations 
A guide to improving your GMB listing to improve your google ranking 
A step-by-step on gathering more high-quality reviews 
This webinar is available for FREE until midnight on Sunday, November 20th
then will be available for FBA members only. 
NOTE: Your browser may auto-pause the video stream when you first join the session. Press the play button to continue watching.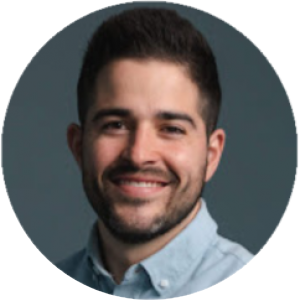 Zach has a passion for local business. He's spent the last 5 years helping hundreds of business owners modernize their business and implement new technologies. Outside of work, Zach enjoys spending time with his wife and family and getting outdoors.
Join the Conversation!
Feel free to ask questions and discuss with fellow attendees.
How it works: type in your comment, then choose your social account or just use your name and email.