Unlock Your Professional Potential with FBA Certification!
Broaden your expertise and take your income potential to a whole new level. Get FBA-Certified in the principles of fitness business.
Strive for the best version of yourself that propels everyone forward:
Find better, more correct answers to close more sales, make more money, & retain more clients.
Master helping clients stay motivated, meet their goals, and love their results.
Become more influential to your clients and as a leader among your peers.
Help your business or facility rise to the highest standards.
Be in high demand: earn increased and more consistent income.
---
Amazing Bonuses: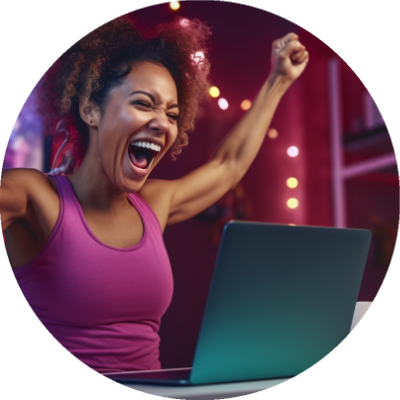 Included: Get CEC/CEUs for your current certification*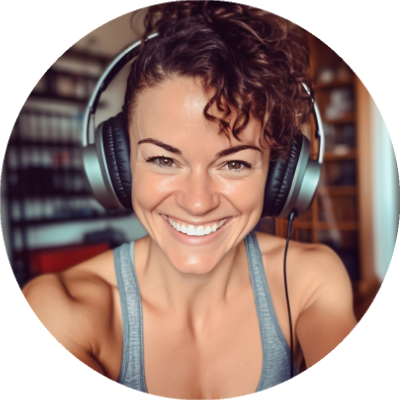 Included: Become a VIP at all 3 SUCCEED! Virtual Conferences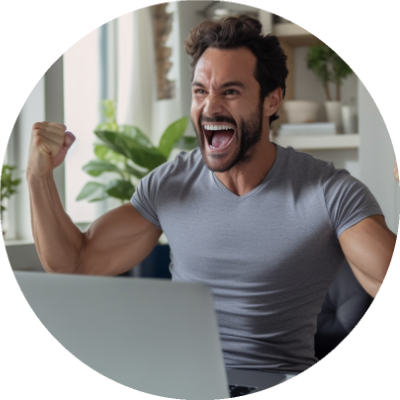 Included: All the perks and benefits of FBA
---
Advance your skills, maximize your impact, and earn more income. The FBA Certification incorporates a meticulously curated curriculum, developed by industry experts and thought leaders, ensuring its relevance and practicality in real-world scenarios.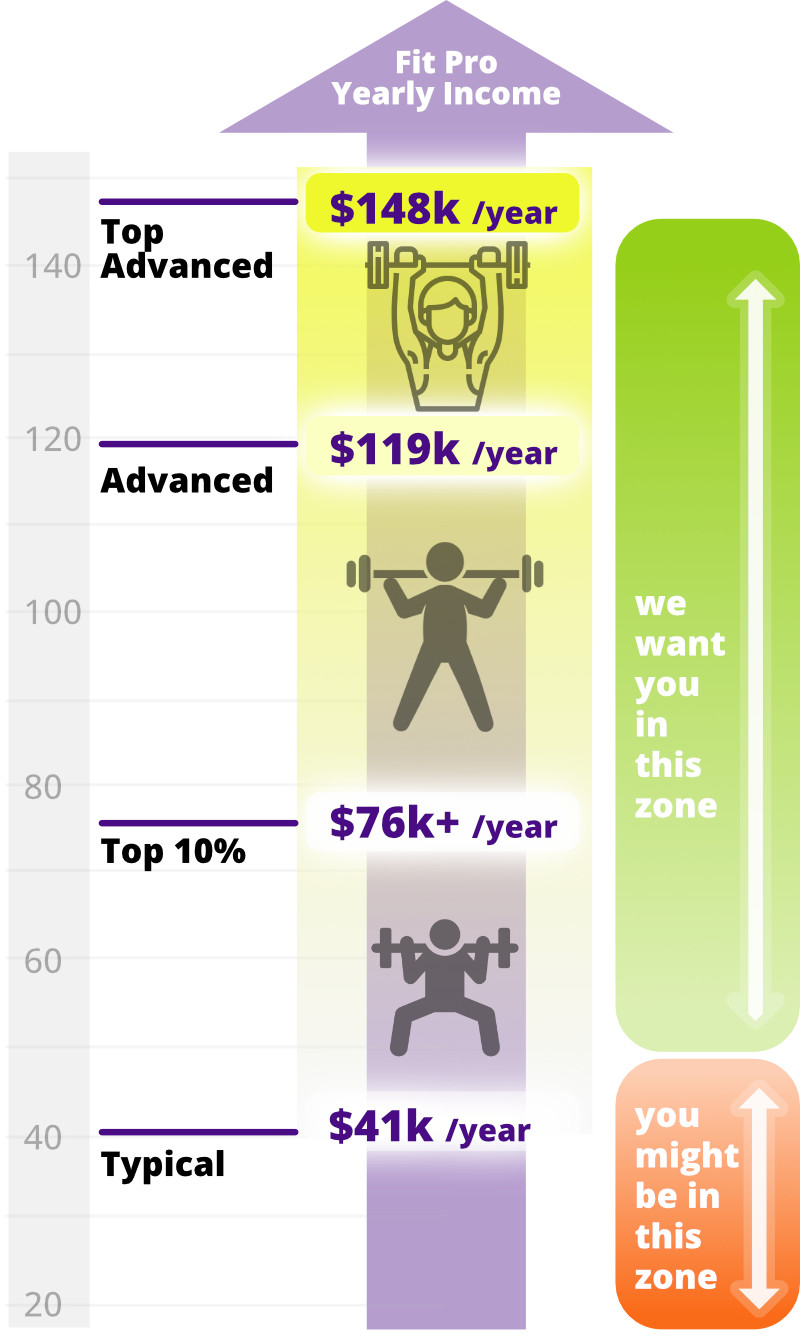 The top 10% in the industry earn over $76k/yr. Source: bls.gov
Senior fitness instructors earn up to $148k/yr. Source: indeed.com
Who This is For
Any current certified pro in the fitness industry who wants to accelerate their career, expand their impact and become the leader their clients and peers need.
The industry pro who's often struggling and never getting ahead.
You work all the time but the money is not sufficient. You may be frustrated but unsure of how to improve.
Those doing ok but have much higher aspirations for success.
You want to make more and increase your client base. Also, want a better work-life balance and to have the money to pay for it, like vacations.
High achievers that want more net profit, freedom and influence.
Ready to take the next step to become a speaker or leader. Or want to challenge yourself to grow, open a business or a second facility.
The FBA Certification is a powerful springboard to success and confidence in the industry.
Michael Romig, President, PG Fit
To Become FBA Certified
Take the video education and quizzes. You'll receive your certificate upon completion.
Maintain the minimum CEC requirements with your choice of events, trainings, summits, and featured education (all included).
Home to the largest & highest-rated virtual conferences, award-winning suite of benefits & inspiring community of peers.
Program Details
Coursework designed as a 3-month program. All modules are available immediately. Enjoy on-demand education at your own pace.
Unlocks upon completing all 10 modules and quizzes. 80% passing grade required. Can retake quizzes without extra cost.
Must meet the equivalent to 20 CEC video sessions per year. Can be obtained at any of our SUCCEED! events and/or FBA education (all included in cost)
The FBA can make a substantial, positive difference to the bottom line of almost any fitness business.
Scott Goudeseune, President & CEO, ACE
The most convenient way to earn my CEC/CEUs!
Deana Acklin, CPT LCI
Included: CEC/CEUs from all Major Certifying Organizations!
Pay $0 to recertify (or nearly) with your current certifying organization.
Get CEC/CEUs for Your Technical Certifications Via Our March & August SUCCEED! Virtual Conferences, all included!
Latest event awarded: ACE 2.4, NASM 1.9, AFAA 15, NSCA 1.7, ACSM 27, NSCF 27, ISSA 27
CEC/CEUs from major certifying organizations:

$249/yr gets you CEC/CEUs at our two biggest SUCCEED! conferences every year (March and August)!
Pay a flat fee and get recertified (or nearly) in a weekend, as you need it.
---
An Astonishing Value!
$249 $499 Gets You SO MUCH!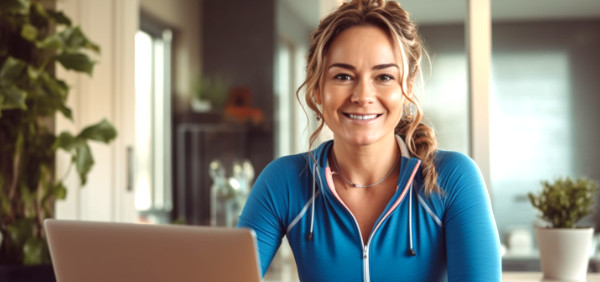 FBA Certification
Expand your skills and increase your impact as a pro.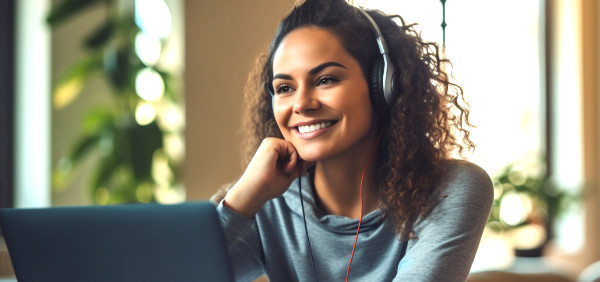 CEC/CEUs for Recertification
Get CEC/CEUs to recertify
(or nearly)
to FBA-C and all major certifying organizations.
(ACE, NASM, AFAA, NSCA, ACSM, ISAA, NCSF)
Cost you might pay elsewhere: typically $200-400 per cycle, per certification.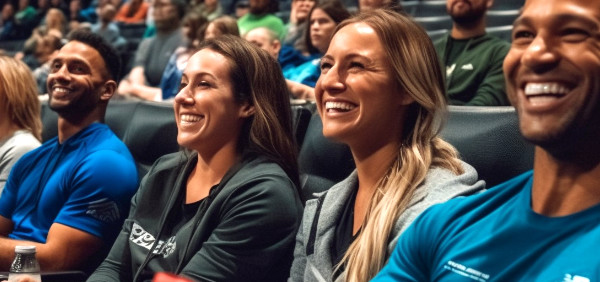 Upgrades to all of FBA's SUCCEED! Virtual Conferences
VIP access to every virtual conference. Attend live or watch recordings for hundreds of sessions.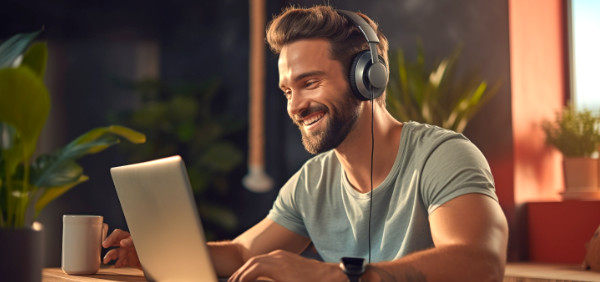 Exclusive Trainings, Workshops, & Education
All available to you to keep your certification current with the FBA!
Get everything included for $249/yr (regularly $499)
I love the convenience of the online format!
Renee Cotton, Owner, Healthy Habits Fitness
Unprecedented Support Along Your Journey
Includes workbooks, guides, and additional curated education to help you learn the topics.
All of the FBA resources at your disposal. Enjoy hundreds of additional video education sessions and other tools.
Connect with the FBA community twice per year or more at SUCCEED! events.
Plus: FBA Perks
An association built from the ground up for your needs. Enjoy monthly guided calls and other benefits.
Periodic education to keep you sharp and well-informed on trends and advanced topics.
Solve day-to-day questions with hundreds of resources including video sessions, guides, and articles.
And so much more. An association is your trusted companion throughout your career. All included.
We are all growing and learning from each other, and the FBA is leading the way. We are incredibly grateful to have found the FBA. What an amazing resource!
Bryant and Justine Sharifi, Co-founders of Perform for Life San Francisco, CA
FBA Certification gets you prepared to master these skills to accelerate your income and longevity in the fitness industry.
All modules include: modern, science and systems-based coursework from top experts, that are effective, repeatable and scalable.
Take your current skills to the next level, by building from your current certification to become a more advanced practitioner, in the areas of Career Development, Client Success, and Business Principles.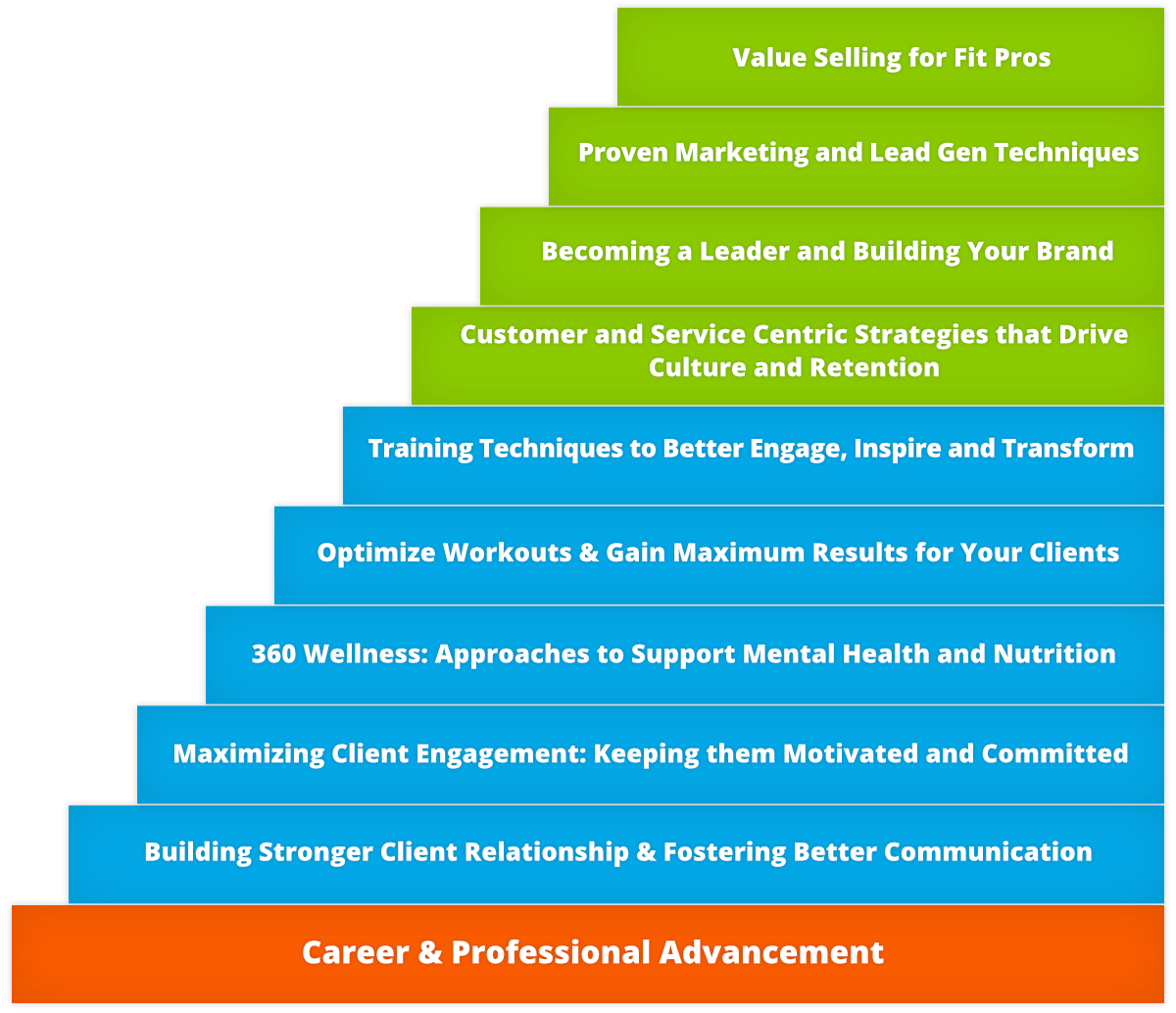 ---
Coursework Preview


Sample the Education and Meet Some of the Educators

In this video, meet a few of the presenters, and get a glimpse of the education from video excerpts taken directly from the certification coursework.

Visit the coursework page to see all the education included in the program:
See Entire Course Catalog
---
INCLUDED in FBA Certification Program: Done-for-you solutions you can apply to your business and career immediately.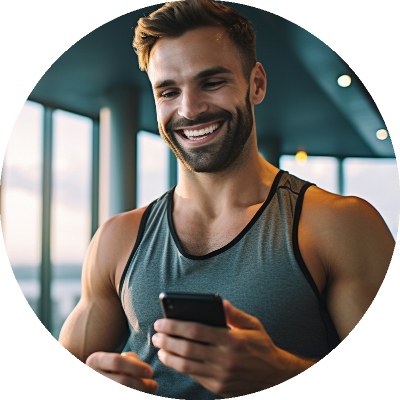 Email template kit! (member joins, referrals, purchase abandonment, upsells, and more)
Systemizing the online coaching experience for your clients.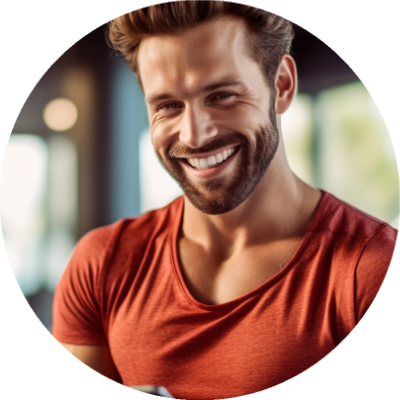 Specific strategies to increase client retention.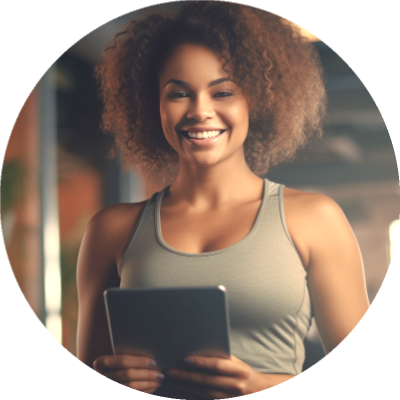 Proven steps and blueprint for value selling and handling objections.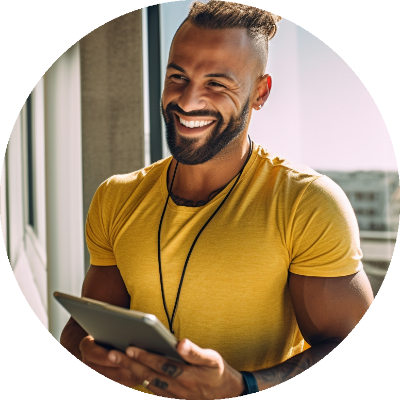 The anatomy of a successful program in personal training and group training.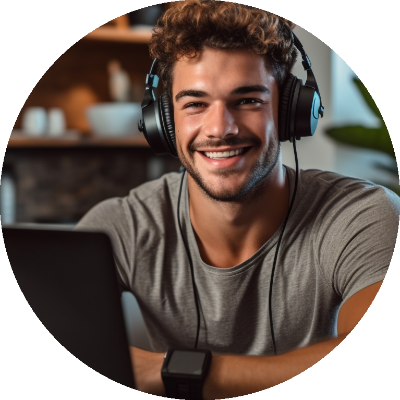 Concise guides to help you learn and implement solutions.
What You Get By Being FBA Certified

FBA = Legacy. Credibility. Prestige. A history deeply rooted in the legacy of the fitness industry, the FBA has the backing of the most influential fitness companies and certifying organizations.
Strategies to Get a Schedule FULL of Clients (and who will happily recommend you). Rise to the highest standards as you build better relationships with clients and enhance your contribution to your facility.
Industry Longevity: A More Sustainable Financial Future. Leverage your certification to increase your performance and job opportunities. Become more in-demand as you modernize and sharpen your skill set.
Proven Solutions to Increase Your Income in a Short Amount of Time. Unlock your potential in the industry as you grow as a leader and expand your professional network.
Freedom to Enjoy a Better Work-Life Balance. Implement what you learn immediately, for a direct effect on your performance, lifestyle, and income potential.
Clarity, Confidence, and a Game Plan to Achieve Your Goals! Everything necessary to elevate your skill sets, reinforce your technical certifications, and excel in your career.
---
SUCCEED! AND THE FBA


Passionately led by 3 generations of "fitness industry royalty"

See why SUCCEED! and the FBA are built differently than everything else out there with a mission to provide the best education, accessible for everyone to get you to succeed faster.

Watch 1m:20s
Optional Add-Ons
Extend your education with optional add-ons during checkout: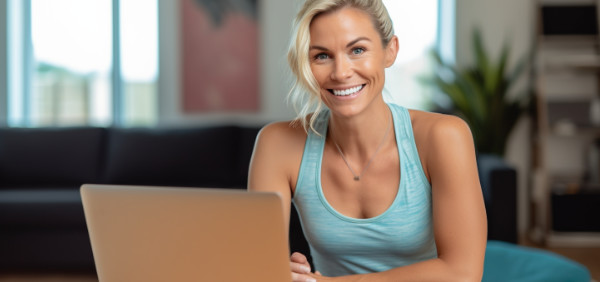 Add-on: Business Startup Bundle, $199
$399
30+ sessions of video education for fitpros looking to start their own business, or for current owners seeking to improve and existing business. Includes systems, templates & forms to get started. Plus deep-dive into important topics with recorded workshops.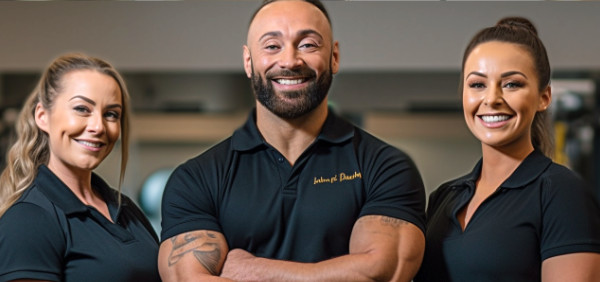 Add-on: Advanced Practitioner Bundle, $149
$299
Go deeper into advanced topics with 20+ sessions of video education for intermediate-to-experienced pros seeking to lead. Topics ranging from client success to running a fitness facility.
Perks After Becoming Certified
Pro FBA profile with your own link. Special badge you can showcase on your website, socials, and business cards.
Advanced tools and resources from the deep FBA + SUCCEED! catalog.
Become a VIP for FBA and SUCCEED! opportunities like presenting at events, newsletter spotlights, roundtables and more.
And more! New doors open when you earn a place among elite practitioners.
We provide professionals with support and tools, so they can focus on what they do best: deliver great client experiences.
Josh Leve, Founder & CEO, FBA & SUCCEED!
Includes: FBA Certification, CEC/CEUs, SUCCEED! Virtual Conference Registration.
---
Program Details
Education format: 46 video sessions
10 quizzes. 80% passing grade required, and can retake without extra cost.
Renewal: 20 CECs per year, included in cost.
If certification is allowed to expire, must submit a written appeal to be allowed to retest. If authorization is granted, applicant may retest and pay a reinstatement fee.
FAQs
How do I get CEC/CEUs for my technical certification through my $249/yr FBA Certification?
You can earn almost all your CEC/CEUs at each of our major SUCCEED! virtual conferences. Included in the cost, attend any SUCCEED! conference and follow the detailed steps we'll send you to claim your CEC/CEUs.
How do I earn my 20 CECs for my FBA Certification once I'm certified?
Once you complete your FBA certification, you then have two routes to keep it current. 1) Participate in our ongoing education (featured sessions, workshops, trainings, webinars, etc) or 2) Watch a bulk of sessions from our SUCCEED! virtual conferences, where we have over 150 new sessions added every year!
Do I need credentials prior to starting the FBA Certification?
Yes! It is a prerequisite that you already hold a technical certification such as CPT. This course builds on the knowledge of your current certification.
Is the $249/yr only the first year and then $499/yr or does it remain at $249?
Anyone who signs up now will only pay $249/year.
How long do I have to prepare and take the test?
There is no time limit! Your payment grants you 1 year of access and renews yearly. This includes your journey to become FBA certified, and your FBA CECs thereafter. You can advance at your own pace.
Are the tests hard? What if I don't pass?
The program is divided into 10 modules, each with its own quiz. The quizzes are harder than the average certification program (80% passing grade), but there is no cost to retest! We want you to focus on learning and developing your skills, not dealing with test anxiety.
Do I have to purchase exam preparation materials?
No! All education materials are included in the flat cost. We want all our pros to have access to all the materials available.
Is there a practice exam I can take?
There is no need for practice tests because our tests are divided into module quizzes and there is no cost to retest. We want you to focus on learning instead of worrying about the testing process.
Do the video courses/sessions cost additional money?
There is no extra charge to watch the video courses/sessions. The $249/yr price includes all your education.
Once I'm certified how do I keep my certification current? Can I just choose any session I like to earn my credits? As long as I meet the 20 hours?
Once you complete your FBA certification, you then have two routes to keep it current. 1) Participate in our ongoing education (featured sessions, workshops, trainings, webinars, etc) or 2) Watch a bulk of sessions from our SUCCEED! virtual conferences over the course of 12 months, where we have over 150 new sessions added every year! Plus, one AMAZING perk is that you ALSO (included in the cost) receive CEUs for your technical certification (i.e., ACE, NASM, AFAA, ACSM, NSCA, ISSA, NSCF) at each of our SUCCEED! Virtual conferences as well!
Is the FBA Certification a recognized certification I can use for work?
The FBA certification is in excess and complimentary to your current technical certification, such as CPT. You must have a valid technical certification to perform as a fitpro. The FBA Certification signals to hiring managers that you have pursued advanced skill and excellence.
How reputable is FBA?
The FBA is the premier Fitness Business Association, and the parent company of SUCCEED!, the largest virtual conference in the industry. FBA and SUCCEED! are recognized industry wide, with the backing of top industry experts and 70+ industry brands, including all major certifying organizations. FBA and SUCCEED! have provided online education for tens of thousands of fitpros, with a 98% recommendation rate in surveys.