About SportsArt
A pioneer in sustainable fitness, SportsArt has been innovating design and manufacturing premium fitness equipment for more than 40 years. We believe that fitness equipment can help people reach their highest potential and protect our planet. Nowhere is this more clear than with ECO-POWRTM, the world's first line of energy-generating cardio equipment. Our patented technology captures 74% of the energy generated during a workout and feeds it back into the grid, offsetting consumption and changing the world for the better. By creating fitness solutions that positively impact users, partners and our planet, SportsArt is inspiring performance for our shared world.
History
ECO-POWR™ - Innovative Technology that Harnesses Human Energy
SportsArt ECO-POWR™ is the pioneer in green systems that harness the power of bikes and ellipticals and puts it back into the grid. Our latest line of environmentally responsible bikes and ellipticals, ECO-POWR™, has taken technology to the next level. Now the micro-inverters are housed inside the shrouds so there are no extra cords or boxes to manage.
Simply plug the bikes and ellipticals into the wall, and the excess energy goes back into the facility's power grid. Club owners who replace all of their ellipticals and cycles with the ECO-POWR™ products will see significant power offsets savings.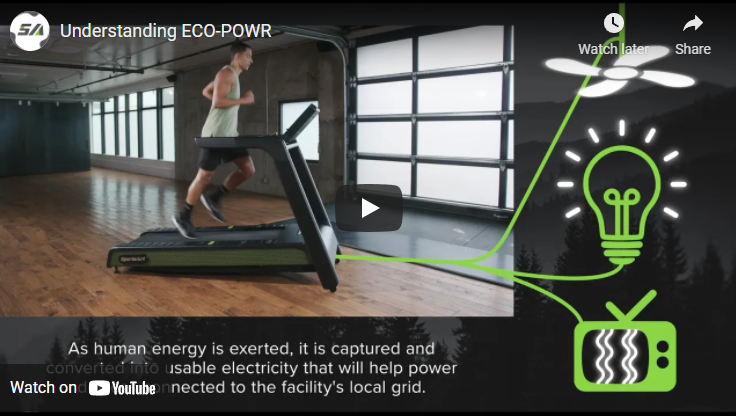 SportsArt in the Fitness Community
SportsArt has been serving the fitness community since 1977 and in over 80 countries.  To us, fitness isn't a commodity and you aren't just a customer.  We value our relationships, even long after the sale is done.  While our competitors are ignoring your inquiries, we pride ourselves on providing a customer experience that sets the bar.  See for yourself…shoot us an email, send us a DM on Facebook or Instagram, call our offices, or even fill out the inquiry form on our website. 

---