About Gymcatch Booking Software
Affordable fitness booking and customer management software.
Gymcatch is the complete software management solution for your fitness or wellness business
We offer a simple, mobile-first, offering you can customize to your brand, to save time and increase revenue.
Sell courses, passes, bundles, offer discount codes, and maximize recurring revenue with memberships. Our features are designed to help you deliver the perfect hybrid blend.
Here are some of the great tools we have for you:
 Schedule your classes or appointments and receive payments

 Create and sell courses

 Communicate and notify your clients

 Manage waivers and PAR-Q forms

 Build your own On-Demand library

 Livestream your classes via Zoom

 Create bundles, passes, memberships, discount codes, and much more!
⁠⁠And the best part:
 Unlimited customers or clients
‍
 Unlimited staff

 Unlimited bookings
⁠Try Gymcatch and join our community!
History
Gymcatch is the best value booking, customer management and listing service in the fitness industry. Launched in 2017 adoption of the software has been rapid with many 1000s of bookings processed every month. Based in the UK, our customers span the fitness industry and continents.
We are a growing and highly skilled team, with deep experience in technology, fitness, legal, managing SME growth and enterprise engagement.
Gymcatch Booking Software in the Fitness Community
Gymcatch's mission is to increase participation through technology, making finding and booking fitness easier for all. We believe that by making participation easier, people will do more and promote exercise in their community.
To deliver on this mission we provide market-leading, great-value, booking and customer management software to independent fitness businesses, class licensors and training schools to use with their customers.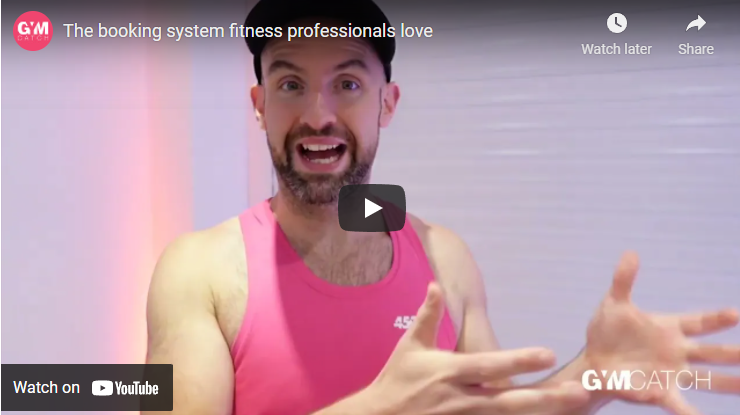 ---