As Fitness Professionals, it's important for us to know and understand the emerging trends and benefits of recovery, not only for the purposes of leveraging the tools available to us for our businesses but to also better help our clients and of course, ourselves, optimize our overall health and wellness.
Key Takeaways:
What actually happens to our bodies after exercise (i.e. tissue damage and inflammatory processes)
How and what hormones are affected by stress and their impact on our health and well-being
Top 5 current industry trends geared towards recovery (Ice baths/cryotherapy, manual manipulation/massage, infrared sauna, compression boots)
The impact and importance of sleep and nutrition has on our mental and physical health and well-being
NOTE: Your browser may auto-pause the video stream when you first join the session. Press the play button to continue watching.
If you would like more information on SportsArt please click here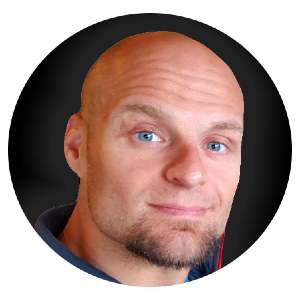 Erik has been in the Fitness Industry for 17 years, having held positions such as Fitness Consultant, Sales Manager, Personal Training, and Assistant General Manager. Currently, he is the owner and operator of CustomFit360 Health and Wellness located in Ocean View DE.  As the Owner of CustomFit360, Erik has grown his business aggressively.  In just 7 years, his studio has expanded from a single 800-square-foot studio to 3 studios and over 7,000 feet of total space.  Additionally, Erik has earned the Trainer of The Year in Delaware and is now in the process of writing his own book. 
Join the Conversation!
Feel free to ask questions and discuss with fellow attendees.
How it works: type in your comment, then choose your social account or just use your name and email.