Interview with Andrew Cortellessa Owner Cort Fitness Personal Training
Andrew shares how working with 97 Display to build his website was a gamechanger for his business. Andrew ranks #1 in the Personal Training category on Google, tune in to learn how you can too.
(0:04) Tell the audience about your background and Cort Fitness Personal Training came to be.
(0:59) What made you choose 97 Display? What makes them stand out from the competition?
(2:01) What was your biggest challenge launching Cort Fitness During a pandemic? How did 97 Display help you grow through this time? 
(3:06) Personal training is a crowded space, how were you able to differentiate yourself to successfully draw business during a pandemic lockdown? 
(4:19) How did 97 Display help you grow to the #1 SEO ranking for Personal Training? 
(5:25) What is your favorite game-changing benefit of working with 97 Display?  
(6:28) What would you say/recommend to other studio owners that are considering working with 97 Display
NOTE: Your browser may auto-pause the video stream when you first join the session. Press the play button to continue watching.
About 97 Display
97 Display is dedicated to connecting your business to your community. They create lead-generating websites customized to your brand that convert 4-6x faster than any others in the fitness industry. That means you get more clients in your door that need your help, growing your business and exceeding your goals every month.
Hundreds of fitness businesses worldwide trust 97 Display and their all-in-one internet marketing platform, which includes:
Lead Nurturing Tools
Localized SEO Optimization
Seamless CRM Integration
LEADCORE: Lead Management App
The Best Customer Support in the Industry
If you would like additional information from 97 Display
please let us know here!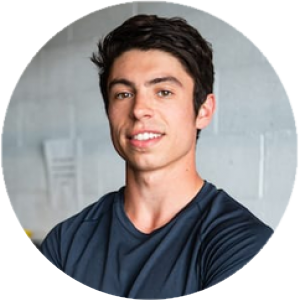 My story begins like this...growing up, I was a natural athlete with a passion for sports that eventually led to a desire for fitness. I recall at 15 I wanted so badly to join a competitive AA hockey team. Although I was a skillful player with the ability to score goals, I was rejected due to lack of size. I was so disappointed; my confidence was ruined. Feeling sorry for myself, I was determined to change my life.
Join the Conversation!
Feel free to ask questions and discuss with fellow attendees.
How it works: type in your comment, then choose your social account or just use your name and email.
---