Branding for Dummies
Justin Brown
Branding Expert
Ask four people what is branding and you will get four different answers. Do you know what your brand is? Who your brand is for? What does your brand promise? These are questions only you can answer. Justin helps you answer these questions and how to turn the answers into more revenue for your business.
Key Takeaways from this Podcast...
What exactly is branding?
Are you targeting yourself in your marketing and branding?
The difference between a brand and a company
Service delivery is more important than certifications
Are you networking intentionally and effectively?
How to target affluent clients
How you help people by charging them
Mindset and Development
What has been Justin's most successful failure?
What has been his biggest surprise in the fitness industry?
Where does he go for personal and professional development
NOTE: Your browser may auto-pause the video stream when you first join the session. Press the play button to continue watching.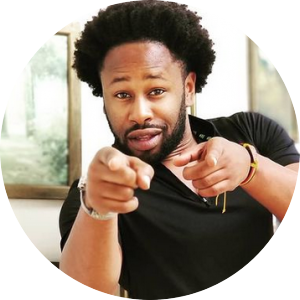 Justin Brown  was born and raised on a small farm in Lindale Texas. After spending 6 years in the U.S. Navy he became a private sector personal trainer working with celebrities, doctors, lawyers, CEO's and industry leaders. He is currently based in Austin Texas and travels the world teaching people how to build personal brands that attract targeted audiences and get them higher paying clients, better opportunities, industry authority, and more income!
Join the Conversation!
Feel free to ask questions and discuss with fellow attendees.
How it works: type in your comment, then choose your social account or just use your name and email.
---