Accelerate Your Fitness Business NOW
THE course to generate more money, find more clients, and have more people refer business your way!
Effective marketing is the life force of any fitness business. But marketing techniques are constantly changing and can be hard to understand and implement.
This marketing video course brings you the best ideas from top experts with diverse business backgrounds. 10 powerful and acclaimed sessions, selected from hundreds of hours of education in the FBA catalog.
Take this course to find your opportunities for improvement, fill in any knowledge gaps, and get validation on the things you are doing already. Gain clarity to rebuild your lead generation approach immediately.
Grab your notepad and jump in, as friendly and knowledgeable presenters break down complex ideas into actionable advice. You can complete this marketing course in a weekend, and the great ideas you adopt will shape your success for a lifetime.

Why the SUCCEED! Marketing Online Course
Get a massive amount of CEC/CEUs from the most respected certifying organizations in the world
The most relevant insight to generate more leads - FAST!
Education by award-winning presenters from around the country
Stop figuring things out on your own and get to success faster
Hours of unlimited motivation, with tons of new ideas to find new leads
Immediate actionable ideas. The time to accelerate your earnings is NOW
The FBA is leading the way when it comes to the most credible education in the fitness industry. When it's so difficult to try and determine who to trust, the FBA is here to provide the most relevant, insightful, and impactful resources - all through our online course - to get you set up and earning the money you deserve FAST!
Curriculum: What You'll Learn
This very special online course pulls the following education sessions to ensure you get every single piece of insight necessary for extreme growth...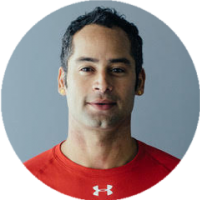 Shaping Your Social Media for Success
Marc Coronel | Owner,

Energia Fitness LLC
Currently, there are 3.96 billion active social media users, and it's expected to grow by 10.5% yearly. That's over 379 million people this year! This session will help you create a powerful presence across your social media and what it takes to stand out from the growing crowd and attract your optimal client(s).
10 Guerrilla Marketing Ideas That Generate PT Leads Now
Mike Gelfgot | Club Operator,

Anytime Fitness
In this session, fitness professionals will take away tried and proven strategies that can be implemented right away to generate leads. We'll discuss internal, external, and community-based lead generation strategies.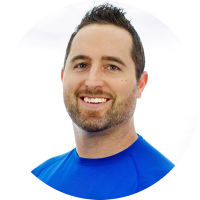 Online Marketing Machine: How to Build a Marketing Plan that Turns Strangers Into Customers For Your Online Business
Scott Rawcliffe | Social Media Marketing Consultant,

Digital Marketer
If you want to be successful online you need to have a marketing machine that reliably turns strangers into customers or you will always struggle to grow your business because you can't rely on people just finding you or walking by like you might if you had a local business.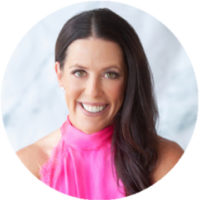 Fitness Programming in a Post-COVID World
Shannon Fable | Co-Founder & CEO,

Sunshine Fitness Resources
We'll discuss why it may be time to rethink the who, what, where, when and why of your department. You'll walk away with a plan to audit, assess, and evolve your group fitness program to meet the needs of a new customer and a new business.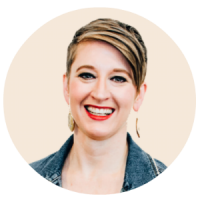 Creating a Customer Experience that WOWs Your Clients and Adds Significant Value to Your Coaching
Jenna Zaffino | Speaker, Coach, Education,

jennazaffino.com
We'll learn simple-to-implement strategies that help you organize & communicate your offerings to help your clients feel like they are receiving a done-for-you service instead of a cookie-cutter product.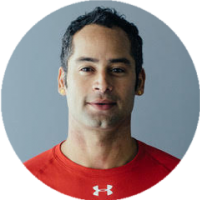 How To Nurture Your Online Community to Boost Sales
Marc Coronel | Owner,

Energia Fitness LLC
One of the biggest challenges when transitioning to the virtual space is how to nurture your community. After your prospects start following you, how can you ensure they stick around long enough to make a sale? In this session, you will learn how to build meaningful online relationships so people will know, like, and trust you.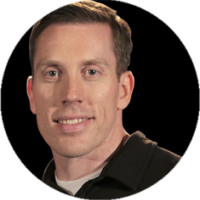 Need More Revenue? Fitness Marketing Strategies to 3x Your Leads, Prospects, and Clients in 2021
Sean Greeley | CEO & Founder,

NPE
In this session, you'll learn a proven, step-by-step, 9-step fitness marketing strategy and process for attracting, converting, and renewing clients.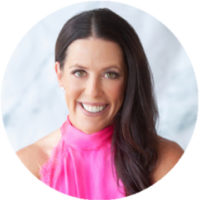 Shameless Self-Promotion – Why Not?
Shannon Fable | Co-Founder & CEO,

Sunshine Fitness Resources
Learn the 6 Core Self-Promotion strategies that every service professional must master. As a bonus, we will also discuss what you must have prepared to capitalize on the attention you receive. Whether you're a trainer, instructor or manager, you will leave with a clear plan of what you MUST do (and what you CAN do) to Book Yourself Solid®.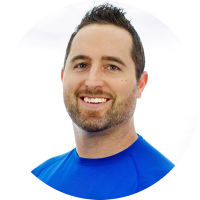 The Truth About Social Media Marketing & How To Make It Work For Your Fitness Business
Scott Rawcliffe | Social Media Marketing Consultant,

Digital Marketer
Social media can be a massive driver to your fitness business growth, but it can also be a huge time-waster, or even worse money drainer, when done incorrectly. So join Scott in this session and learn from someone who's been running successful social media marketing campaigns for fitness professionals for almost a decade.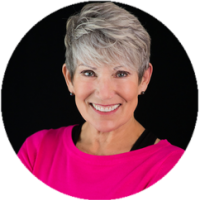 Digital Done Right: How to Press Go
Ann Gilbert | Franchise Owner/Operator,

Shapes Fitness for Women
Clients are looking for flexibility and variety. Learn to expand your community with easy to start-up ideas for adding a digital presence.
A quiz based on all sessions above is required with a passing grade of 70%.  Access to sessions and quiz questions will be provided once payment is received.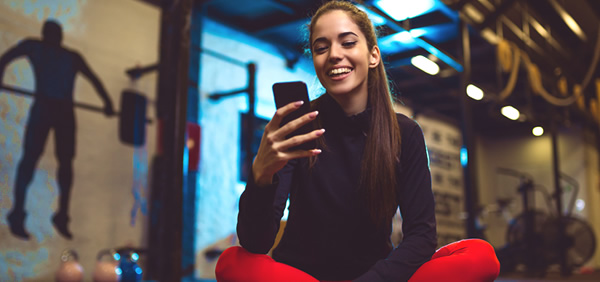 Education Designed for You
The FBA focuses on business education for the fitness industry. Unique, can only be found here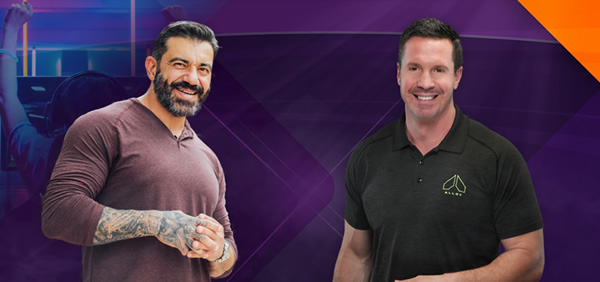 Learn From Award-winning Educators 
Access the winning formulas and secrets from the best to inspire change in your life.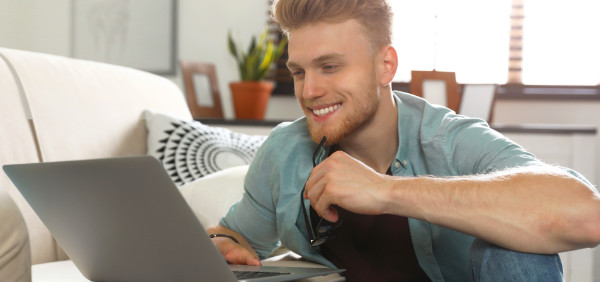 One Easy Platform to Navigate
Convenient and accessible education, on any device.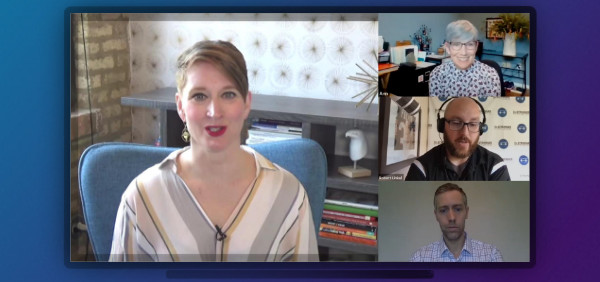 As an Association, Business Education is All We Do!
Take it from an internationally recognized and credible organization (FBA) to get the best education on the planet.
FAQs
Q: How long will I have to complete the course? And how do I access it? 
A: You have as much time as needed! We'll provide a unique link to access all the education, including a simple button to take the quiz whenever you're ready.
Q: How do I get my CEC/CEUs? 
A: Once you complete the test, you'll receive a certificate of achievement. You send that directly to your certifying organization(s). 
Q: Is this a certification? 
A: No, this is to test your accumn when it comes to marketing, retention and sales. No certification is provided, but a certificate of achievement instead.
Q: What if I don't pass the final exam
A: Not a problem. You'll receive as many opportunities as you need and you'll have FBA in your corner assisting you when you have questions.  Just send us an email at info@fbafitness.com for assistance. 
Q: What if I need assistance passing the test, who do I reach out to? 
A: We're here for you day and night.  Just email us at info@fbafitness.com with your question and we'll guide you through it. 
Testimonials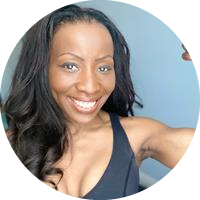 I am alarmed at the CONNECTION I made with each presenter and the VALUE they added to my business as an online trainer. I'm not done. I'm ready to binge on all access to listen to other speakers and repeat my favorites.
Naledi Sesinyi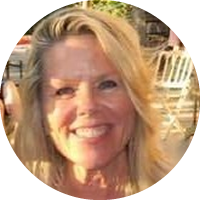 I have confirmed I am in the right direction, what my strengths are but where my opportunities of improvement lie. It provided the inspiration to implement some strategies immediately while making plans to implement others. The expertise of the presenters has been incredible.
Traci Melgar
Presenter Spotlight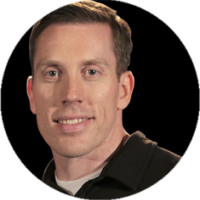 Sean Greeley | CEO & Founder, NPE
Since 2006, Sean and his team at NPE have helped over 45,000+ fitness professionals and business owners in 96+ countries grow to the next level. NPE has been listed 8x on the Inc 500/5000 list of fastest-growing companies.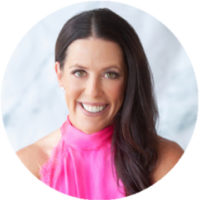 Shannon Fable | Co-Founder & CEO, Sunshine Fitness Resources
Shannon Fable, 2013 IDEA and 2006 ACE Instructor of the Year, has spent more than two decades helping impressive brands such as Anytime Fitness, Schwinn®, Power Systems, ACE, Silver Sneakers, FIT4MOM and BOSU® as a fitness business and programming consultant. She also serves on the ACE Board of Directors and is the founder of GroupEx PRO®.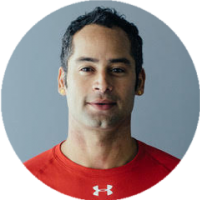 Marc Coronel | Owner, Energia Fitness LLC
Marc Coronel, B.A. is an industry award-winning Senior Master Course instructor and presenter for the TRX for over 10 years. With a recognizable voice from AAPTIV and face seen on Good Morning America, The Doctors, and other news segments worldwide. As an educator and presenter, he has won presenter of the year at SCW 2016, 2017, 2018, and most recently a finalist for the 2019 IDEA Fitness Inspiration Award.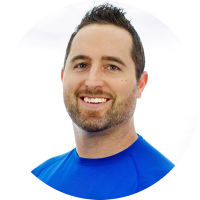 Scott Rawcliffe | Social Media Marketing Consultant, Digital Marketer
Scott is an expert in social media marketing and lead generation He runs a marketing agency and consulting firm dedicated to the health and fitness industry. Over the past 7 years, Scott had spoken at some of the biggest conferences across the globe and has also become a sought-after speaker due to his ability to combine the most current trends and tactics with numerous laughs throughout his presentations.