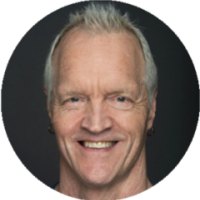 How to Support and Guide the Novice Exerciser
Mark Nutting | Owner,

Jiva Fitness
While the fitness industry is very good at keeping fitness enthusiasts coming to their clubs or studios, it does a very poor job at getting the novice exerciser to come in, stay, and reach their goals. To do better meeting those new to exercise's needs begins at how we engage them to come in, how we connect with them, how we listen to them, and how we guide them on their journey. This session will walk attendees through the process of helping the new exerciser come, stay, and succeed in reaching their goals. (Fitpro Track)
Presenter Bio
Mark Nutting, CSCS*D, NSCA-CPT D, RCPT*E, ACSM HFD, ACSM CEP, Owner and Master Trainer of Jiva Fitness in Easton, PA, Author of The Business of Personal Training book for Human Kinetics (2018), PFP 2016 Trainer of the Year Legacy Award, NSCA 2009 Personal Trainer of the Year, NSCA Recognized Certified Personal Trainer Emeritus.
Mark holds 12 certifications in the field, 38 years in personal training and health club management, and has been educating and coaching Personal Trainers for 36 of those 38 years. Mark is a leading business coach for personal trainers and club managers.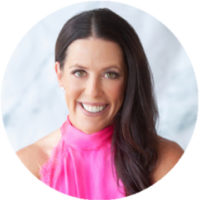 Keynote: Get Out Of Your Own Way: A Roadmap to Find Your Path to Greater Success
Shannon Fable | Director of Product and Partnerships for Stronger U Nutrition & Owner,

Sunshine Fitness Resources
Join Shannon Fable, an industry veteran who handcrafted her unique path to success, as she walks you through the three that are most likely to sidetrack you throughout your career. A conversation interspersed with thought-provoking questions will leave you inspired (and prepared) to accomplish everything you've ever dreamed of. (FitBiz Track)
Presenter Bio
Shannon Fable, 2013 IDEA and 2006 ACE Instructor of the Year, has spent more than two decades helping impressive brands such as Anytime Fitness, Schwinn®, Power Systems, ACE, Silver Sneakers, FIT4MOM and BOSU® as a fitness business and programming consultant.
An experienced educator, freelance writer, and certified Book Yourself Solid® Business Coach, she helps fitness entrepreneurs navigate the industry and make more money. Fable serves on the ACE Board of Directors and is the founder of GroupEx PRO®, a cloud-based group fitness management tool.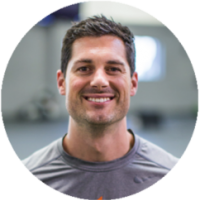 How to Escape the Cycle of Injury
Michael Hughes | CEO,

Gymnazo
As a fitness studio owner, one of the biggest challenges that you face as a professional is seeing clients come in gung ho and ready to go, then get injured and subsequently never come back, losing their business ultimately. Everyone will get injured working out eventually. It's not about fault, it's about how you handle it. On average, a studio will have an average churn rate of 10% and we've been able to keep ours well below at 3%. Michael's vision is for you to focus on keeping the clients that you've got rather than always chasing new ones. You don't have to stress about getting 30 new people to walk in the door if you could just stop 20 from walking out! (Fitpro Track)
Presenter Bio
Michael Hughes is the founder of Gymnazo, a 7-figure functional training facility located on the Central Coast of California that focuses on integrating restoration with performance in a variety of services. In 2019 Gymnazo was ranked in the top 5% of American like-sized gyms for revenue. With a churn rate of under 3%, being able to retain over 80% of his clientele during the pandemic, Gymnazo's business model and training style have created security in a volatile market.
In 2020, Michael founded Gymnazo Edu to share his formula for success with the training community. The core program of Gymnazo EDU is the coach certification program called Multi-Dimensional Movement Coach (MDMC). This certification program, approved for a variety of CEU's, teaches personal trainers and fitness business owners how to program, coordinate a high-quality customer experience, tailor motivation, and correction to a client's communication style and modify for a variety of common movement dysfunctions.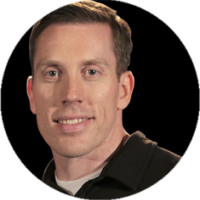 Social Lead Gen: How to Turn Your Social Media Accounts into Awesome Client-Generating Machines
Sean Greeley | CEO & Founder,

NPE
Most fitness professionals have tried using social media to find new training clients, but sadly have not been able to convert their efforts to real sales! If this has been your experience, you are not alone! We all recognize the power of social media to find and sign-up new clients. But all too often, what has been tried, has not worked because these fit pros don't have a clear social media marketing strategy, plan, and process to follow. (FitBiz Track)
Presenter Bio
Sean Greeley, Founder and CEO of NPE, has an unrelenting passion for empowering fitness business owners to grow their business and create the life they want.
Since 2006, NPE has helped over 45,000+ fitness professionals and business owners in 96+ countries grow to the next level. NPE has been listed 8x on the Inc 500/5000 list of fastest growing companies, and is a global team with offices in Los Angeles, London, and Sydney.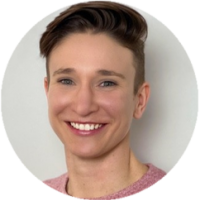 Bridging the Gap: From Intake to Training Program
Gini Grimsley | Director of Fitness Product,

VASA Fitness
Come see how the best in the business use the PT client intake session to build training programs that begin with the client's current abilities. Progressing exercise is the easy part, but having conversations about regressing exercises has the potential to demotivate clients. Learn how to manage your client's expectations while also motivating them by providing a path of progression. (Fitpro Track)
Presenter Bio
Gini is the Director of Fitness Product for VASA Fitness. She is known for creating cutting-edge programming and introducing approachable, results-driven fitness concepts. She enjoys any opportunity to empower the next generation of fitness professionals and is passionate about furthering their education and expertise to provide opportunities for development and career advancement.
Gini earned a Bachelor of Science degree in Exercise & Sport Science and a Master's degree in Exercise Physiology, and was an accomplished Division I and professional basketball player.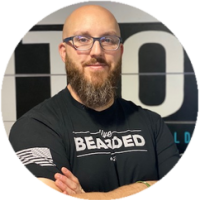 Three Headed Approach to Online Training: Live, On-Demand and Tutorial Training
Robert Linkul | Owner,

TrainingTheOlderAdult.com
In this session, Robert will introduce a three-headed approach to online personal training showcasing a live stream, On-Demand follow-alongs, and tutorial instruction-based workouts that fit any fitness level and any training schedule. These strategies can be implemented with in-house personal training clients and offers them extra value with travel workouts, warm-up and cool-down routines, and more! (FitBiz Track)
Presenter Bio
Robert Linkul is the owner of TOA (TrainingTheOlderAdult.com) a personal training studio and online continued education provider for fitness professionals in Shingle Springs, California. Robert is an internationally known continued education provider for fitness professionals with his area of expertise being in resistance training strategies for the Older Adult with physical limitations and/or decreased quality of life.
Linkul has his master's degree in personal training, is the NSCAs 2012 Personal Trainer of the Year award winner, a 2017 NSCA Fellowship inductee, and was voted on to the 2021 NSCA Board of Directors (Personal Trainer Position).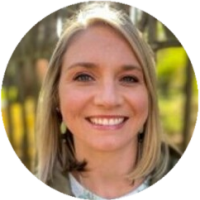 Cueing Mastery: Using the Art of Layering for Client Success
Staci Alden | Fitness Director,

Guided Fitness
Whether using our bodies or our voice, each part of the exercise we describe or demonstrate must be done strategically for a client to feel successful. If a private client or class participant isn't understanding the how and why of an exercise as effortlessly as possible, we are doing them a disservice. In this session, we will review relevant client learning styles and how to layer cues and exercises effectively for both you and your client's success. (Fitpro Track)
Presenter Bio
Staci is committed to helping group fitness managers and club operators elevate their programs, instructors, and leadership. As an experienced consultant and strategic planner for both digital and in-person offerings, her clients range from large luxury health clubs and international companies to small studios.
She has designed world-class studios on a tight budget, launched signature formats, and built turnkey solutions for enhancing systems, leaders, and talent. Staci is also an established presenter, writer, and YouTube influencer, regularly interviewing thought leaders and fitness professionals on her channel. Staci is also a master instructor for Balanced Body®.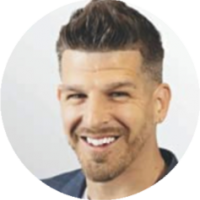 Converting Leads Into Sales: The Process & System to Get It Right Every Time
Jersey Giambrone | CEO & Founder ,

Fuel Bootcamp
n this session, you will learn tactics on how to connect with your new potential members. How to overcome objections and get a clear path to the sale. (FitBiz Track)
Presenter Bio
Jersey Giambrone is the owner and founder of Fuel Bootcamp. A motivational speaker and a 16-year recovering addict. He's spent over 14 years in the fitness industry and is passionate about creating a real impact in people's lives through fitness. He's a Super trainer, an Entrepreneur, and a believer in God. He is also the published author of the book Too Fit To Quit.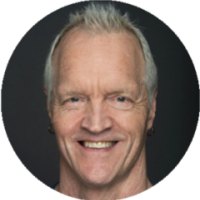 The Anatomy of a Successful Personal Training Program
Mark Nutting | Owner,

Jiva Fitness
Creating a successful personal training program is not simply a matter of hiring trainers and leaving it to them to build up their clients. There are a couple of key decisions that the owner and/or manager need to make even before they make their first hire. Then comes hiring the right people for the right fit as well as supporting and growing that team once hired. Join us to learn the elements that can make or break a personal training program. (Fitpro Track)
Presenter Bio
Mark Nutting, CSCS*D, NSCA-CPT D, RCPT*E, ACSM HFD, ACSM CEP, Owner and Master Trainer of Jiva Fitness in Easton, PA, Author of The Business of Personal Training book for Human Kinetics (2018), PFP 2016 Trainer of the Year Legacy Award, NSCA 2009 Personal Trainer of the Year, NSCA Recognized Certified Personal Trainer Emeritus.
Mark holds 12 certifications in the field, 38 years in personal training and health club management, and has been educating and coaching Personal Trainers for 36 of those 38 years. Mark is a leading business coach for personal trainers and club managers.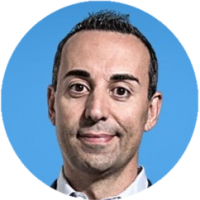 Lead Generation Using Social Media: What is Working Now
Kory Angelin | CEO,

POWR SALES APP
It is important for any fitness company not to just rely on digital agencies to acquire leads. In this session learn why Instagram and LinkedIn are great ways to generate leads, plus how to construct the perfect post on both platforms and create a call to action with a sense of urgency. (FitBiz Track)
Presenter Bio
Kory Angelin is an award-winning fitness business executive and coach and CEO of the POWR SALES APP. He is a two-time published author who is amongst the leaders in fitness influencing in the country.
Kory has helped many large fitness enterprises all over the globe build reliable brands and craft unique customer experiences.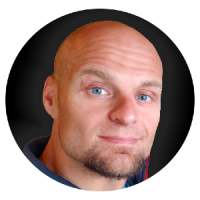 Rest. Refuel. Rejuvenate: The 3 R's to Recovery and Optimal Health
Erik Schreiber | Owner,

CustomFit360 Health and Wellness
Recovery topics and education are taking the fitness industry by storm these days. With the latest research and education at our fingertips, Erik will make sure attendees leave with an understanding of what recovery means and how it pertains to and ties in with injury prevention, reaching a client's goals and improving overall health. (Fitpro Track)
Presenter Bio
Erik has been in the Fitness Industry for 17 years, having held positions such as Fitness Consultant, Sales Manager, Personal Training, and Assistant General Manager. Currently, he is the owner and operator of CustomFit360 Health and Wellness located in Ocean View DE. As the Owner of CustomFit360, Erik has grown his business aggressively. In just 7 years, his studio has expanded from a single 800 square foot studio to 3 studios and over 7,000 feet of total space. Additionally, Erik has earned the Trainer of The Year in Delaware and is now in the process of writing his own book.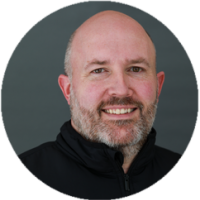 Affluent Active Agers the Most Powerful Fitness Consumer: Sales and Marketing 201
Dan Ritchie | President & Co-Founder,

Functional Aging Institute
Learn how to market and sell to the most affluent clients in your market: Boomers and Seniors! They often have the biggest physical needs we can impact, the ability to pay and the time available to commit! (FitBiz Track)
Presenter Bio
Dr. Dan Ritchie started his fitness career at Southeast Missouri State University with a bachelor's degree in Fitness and Sports Medicine and then spent a year as a graduate assistant coaching Division 1 athletes. He completed his master's degree in Health & Physical Education at the University of Wisconsin- Whitewater, where he won the 2002 Thesis of the Year. Then Dan continued as a Lynn Fellow at Purdue University, completing his PhD in Kinesiology with a minor in Gerontology.
Since 2007 Dan has owned and operated Miracles Fitness in West Lafayette, Indiana, where he and his staff have trained over 2000 clients. With over 20 years of experience, he has extensive knowledge on training the mature adult market and has equipped people in their 50s, 60s, 70s, and beyond to achieve their goals and enhance their functional longevity. Dan was the 2014 PFP Trainer of the Year, and then shortly after he and Dr. Cody Sipe co-founded the Functional Aging Institute.
Dan is a sought-after expert and speaker at national and international events on topics like balance for older adults, personal training business development, the global aging phenomenon, and functional aging training models. He's routinely interviewed for podcasts, webinars, and on-online education summits. Dan lives in West Lafayette with his wife and five kids.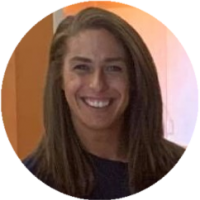 Client Success: Program Considerations for Strength & Performance
Tasha Wolf Whelan | Head Strength & Conditioning Coach, Lead Mentor, SC Manager,

PRO Sports Club
Enhance your programming skills by learning key considerations when designing a proper strength training program for your clientele. From needs analysis to program layout and exercise selection. You will learn how to progress and individualize for client success. (Fitpro Track)
Presenter Bio
Tasha is a 20 year professional in the fitness industry and currently is the Head Strength and Conditioning Coach, Facility Manager, and Personal Trainer Mentor at PRO Sports Club near Seattle, WA where she has been awarded multiple times, Coach and Trainer of the year. Additionally, she is a Master Instructor for the Pain-free Performance Certification Course where she leads and instructs on Program Design, Advanced Training Protocols, Movement Quality, Mastery and Strategy to keep people pain-free and progressing toward their goals. Tasha holds multiple degrees including Anthropology, Archaeology, Exercise Science, and Dance. Tasha also competes at an elite level in Powerlifting and Strongman.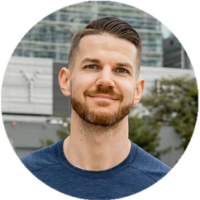 Systemizing The Online Coaching Experience For Your Clients
Ryan Obernesser | CEO,

O.B. Training Inc.
In this session, we will go over 5 keys behind systemizing your online coaching experience. Get rid of the overwhelming feeling of onboarding new clients by following this system. We'll take a look at what apps do use and the top ways to create a transformative experience for your clients. (FitBiz Track)
Presenter Bio
Ryan Obernesser is the CEO of O.B. Training Inc., Gym Profits LLC, and creator of the Take Back Your Life 6 Week Challenge™ program. Over the last decade, Ryan and his wife Christina, have built O.B. Training into a specialty training facility that transforms the minds, bodies and lives of every adult and athlete that walks through their doors.
In that time, O.B. Training has grown into a profit machine. Churning out multiple 6-figures in profits each year despite being located in Utica, NY - a city Forbes named the third-worst place for business and careers in the U.S. in 2015 with a median household income of less than $35,000.