CEO and Co-Founder, Len Fridman, outlines how WellnessLiving's affordable, all-in-one software empowers fitness studios worldwide. One of the top buzzwords for 2020 was "pivot". As a business owner, you need to be able to move quickly and easily. The key benefit of WellnessLiving's software is how customizable it is. With WellnessLiving you can: 
Update your business operations policies and procedures with ease  
Offer online services with industry-leading virtual tools  
Boost engagement and loyalty with a variety of built-in marketing features 
and so much more! 
 Discover why 5000+ fitness studios make the switch today! 
---
8:00am Central

(6:00am Pacific / 9:00am Eastern)
On Feb 28th, 2021
283702

This page will refresh at the start of the event.
You can also refresh the page manually.
In the meantime, join the conversation below.
---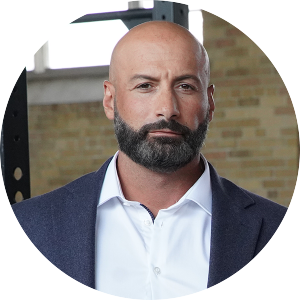 Len Fridman is a fitness business expert and successful entrepreneur. He is the CEO and Co-Founder of WellnessLiving, a leading business management software company tailored for the wellness and fitness sector. Len began his journey back in 2009 when he started a local boot-camp in his neighborhood park that soon grew into multiple locations across the country. He teamed up with businesses across North America to create the MetaBody Yoga and Fitness Pass, with upwards of 60,000 active clients at its peak.
Join the Conversation!
Feel free to ask questions and discuss with fellow attendees.
How it works: type in your comment, then choose your social account or just use your name and email.
---