Creating Your Own Fitness Category
Mark Chavez
Gravity Ball / The Health MD
We've all heard of TRX, BOSU, and Stick Mobility. These are brands that created their own category of fitness. What if you could do that? Mark Chavez thinks you can and tells you how on this episode.
Key Takeaways from this Podcast...
Is this an entirely new fitness category?
Doing something that only you can do.
Mark breaks down a business model for a trainer.
Are you a commodity or a product?
What are the demographics for this category of training?
How to create and harness local star power?
Why it takes more than an idea.
Mindset and Development
What has been Mark's most successful failure?
What has been his biggest surprise in the fitness industry?
Where does he go for her personal and professional development?
NOTE: Your browser may auto-pause the video stream when you first join the session. Press the play button to continue watching.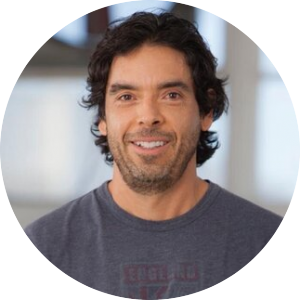 Gravity Ball Health Systems was founded by physician and entrepreneur, Dr. Mark Chavez who invented the Gravity Ball and the Gravity Ball Method of Grip-Free Resistance Exercise.
Join the Conversation!
Feel free to ask questions and discuss with fellow attendees.
How it works: type in your comment, then choose your social account or just use your name and email.
---