If you operate in a specific niche, become an absolute expert and market the hell out of yourself in that niche. However, understand that your niche isn't better than any others, and don't try to convince people that your format (Crossfit, barre, pilates, etc.) is somehow superior, because it isn't. Professionals who market as if they're God's gift to fitness actually ostracize clients, not attract them. 
In this session, you'll learn
What effective programming is and how to capitalize on it
How to create the most programs to welcome clients back
Setting up strategies to ensure your set up for the long-haul
---
10:00am Central

(8:00am Pacific / 11:00am Eastern)
On Jun 25th, 2021
40074

This page will refresh at the start of the event.
You can also refresh the page manually.
In the meantime, join the conversation below.
---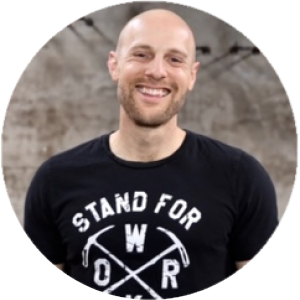 Entrepreneur, personal trainer, nutrition coach, and most importantly, husband and father, Dane Miklaus is the CEO/Founder of WORK, LLC, a boutique group fitness studio in Orange County, CA. Launched on a shoestring budget with only word of mouth marketing, WORK has been profitable since Day 1 due to exceptional studio design, revolutionary programming, and a relentless dedication to excellent customer service. A former top 25 trainer in the Equinox Fitness clubs, Dane left the traditional gym world unsatisfied with how the corporate structure treated his clients.
Join the Conversation!
Feel free to ask questions and discuss with fellow attendees.
How it works: type in your comment, then choose your social account or just use your name and email.
---