Join Len Fridman, CEO and Co-Founder of WellnessLiving, for an interactive workshop that will equip you with the tools you need to build a 6-figure business. Uncover software features and proven strategies that will increase revenue, boost client engagement, and attract new clients to your business. 
Attend live to contribute to the discussion, or watch a playback
(available for free until midnight on Sunday, April 25).
---
1:00pm Central

(11:00am Pacific / 2:00pm Eastern)
On Apr 22nd, 2021
1055997

This page will refresh at the start of the event.
You can also refresh the page manually.
In the meantime, join the conversation below.
---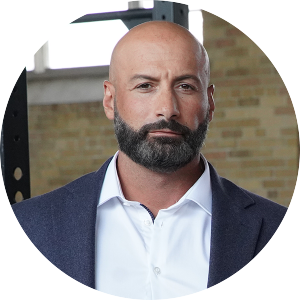 Len Fridman is a fitness business expert and successful entrepreneur. Len is the CEO and Co-Founder of WellnessLiving. In 2009 he started a local boot-camp that soon grew into multiple locations across the country. He created the MetaBody Yoga and Fitness Pass, with over 60,000 active clients. Len saw a need in the market for reliable, cost-effective business management software. And so along with his childhood friend Sasha Davids, the two created WellnessLiving, to help bootstrap business owners, just like them. 
Join the Conversation!
Feel free to ask questions and discuss with fellow attendees.
How it works: type in your comment, then choose your social account or just use your name and email.
---