As of 2022, over 70% of the US is considered overweight, at least 50% of the population suffers from a musculoskeletal condition and less than a quarter of Americans meet the recommended amount of exercise. The United States is nothing short of a physical activity and health crisis.
Never has it been more important for fitness and medical professionals to team up and ensure that our patients and clients not only get healthy but stay healthy for the long term. Building relationships with medical professionals for mutual referrals will not only grow your business but, also help your existing clients achieve their goals more efficiently and comprehensively. In this session learn the "do's" and "don'ts" of building relationships and referral networks with physical therapists, physicians, and more.
Key Takeaways:
After this session participants should be able to:
Feel confident in approaching medical professionals with the mutually beneficial goal of improving individual and population health.
Understand how to appropriately market yourself and your services to medical professionals.
Understand how to build a lasting referral relationship with therapists, physicians, and more.
Understand the laws related to ethical referral practice within the medical field. 
---
10:00am Central

(8:00am Pacific / 11:00am Eastern)
On May 26th, 2022
297388

This page will refresh at the start of the event.
You can also refresh the page manually.
In the meantime, join the conversation below.
---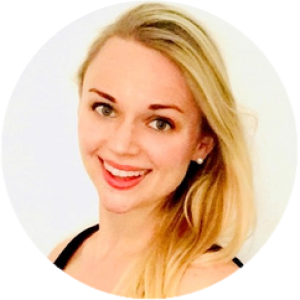 Dr. Rachel Sutter-Leve is a licensed physical therapist and fitness professional from Minneapolis, MN. Rachel's career in fitness began after college where she worked for 5 years as a fitness instructor, pilates trainer, and pilates department coordinator. During this time, she won several awards for being a "top trainer" within her health club system.
Join the Conversation!
Feel free to ask questions and discuss with fellow attendees.
How it works: type in your comment, then choose your social account or just use your name and email.