Clients are arguably one of the most important factors in starting and sustaining a successful Health and Fitness business. Without clients—especially those who return to hire you again and again—your business would be non-existent. This is why the more successful you are at understanding and forming relationships with your clients, the more sustained growth you will experience.
Key Takeaways:
Learn tips to understand your clients' needs, and ensure client satisfaction.
Discuss how understanding clients' needs and meeting their satisfaction will increase the possibility of referrals.
---
1:00pm Central

(11:00am Pacific / 2:00pm Eastern)
On Aug 1st, 2021
291475

This page will refresh at the start of the event.
You can also refresh the page manually.
In the meantime, join the conversation below.
---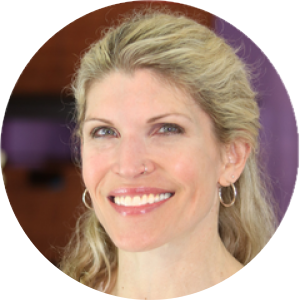 Lauren Eirk, MS, is a Certified E-RYT 500 Level Registered Yoga instructor, Certified Yoga Therapist C-IAYT with the International Association of Yoga Therapy, a Yoga Alliance® Continuing Education Provider (YACEP), and the developer of the Yoga I.S.® Yoga Teacher Training Program.   Lauren is a Muscle Activation Techniques™ MATRx Certified Full-Body Specialist and a mentor for FBA Fitness Business Association.  Lauren is the owner of Fitness Integrated Science™ Wellness Center in Louisville, KY, offering MAT, Personal Training, and education programs.  She is the co-owner and developer of Fitness Integrated Science TV, an On-Demand Fitness subscription service.   Lauren is a Brand Partner with SAVVI athletic leisure company.  
Join the Conversation!
Feel free to ask questions and discuss with fellow attendees.
How it works: type in your comment, then choose your social account or just use your name and email.
---