During this session, Michael will discuss how to find, qualify and close new member leads.
Key Takeaways:
Learn the most important ways to qualify a lead.
Discover how to properly screen and assess any client.
Leave with an action plan to close anyone.
---
10:00am Central

(8:00am Pacific / 11:00am Eastern)
On Jul 7th, 2022
237321

This page will refresh at the start of the event.
You can also refresh the page manually.
In the meantime, join the conversation below.
---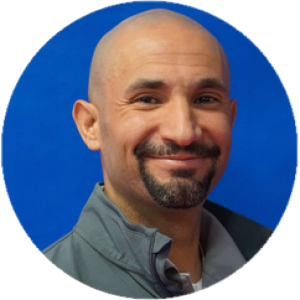 Michael is the owner of PG Fit, LLC and is a certified and accredited personal trainer and nutritionist who has helped hundreds of clients reach their health and fitness goals. Starting at an early age, Michael began competing in U.S. diving and became an All-American. After competing at the collegiate and professional levels, Michael received a Bachelor's of Science Degree and currently holds several nationally recognized personal training certifications through accredited organizations such as NASM, NCSF, PFIT, NFPT, NSCA, CrossFit, and ISSA.
Join the Conversation!
Feel free to ask questions and discuss with fellow attendees.
How it works: type in your comment, then choose your social account or just use your name and email.