You've got the clients—but now it's time to build strong relationships! Engagement is a catch-all metric for your fitness business, so let's make sure every client is engaged with their programs. A happy client is a successful client — and one that keeps coming back for more of your fitness services. Learn how to keep your clients engaged and motivated throughout their fitness journeys using Trainerize. 
You'll learn how to:
Build strong client-trainer relationships with in-app messaging
Automate part of your client communication to save you time
Leverage social motivation and groups to keep clients on track
Set realistic client goals and monitor compliance
Identify clients who need extra attention
NOTE: Your browser may auto-pause the video stream when you first join the session. Press the play button to continue watching.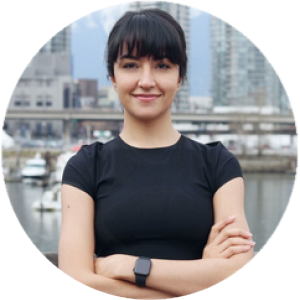 Tiffani is a Product Education Specialist at Trainerize. She's also the founder and head personal trainer at Train with Tiff. Four years into her career, looking to make an even bigger impact, she was drawn to working in the fitness technology industry and joined the team at Trainerize. Tiffani is passionate about movement and helping others—at Trainerize, she empowers thousands of trainers to better support their clients—resulting in more people finding success in their health and fitness journeys. Tiffani hopes to inspire new trainers to follow their passions and build rewarding careers.
Join the Conversation!
Feel free to ask questions and discuss with fellow attendees.
How it works: type in your comment, then choose your social account or just use your name and email.