Do you feel like you're not charging what you're really worth? Maybe you fear that your clients won't stay if you increase your rates; or you're not sure how to strike a balance between charging what you're worth and the threshold clients will pay. Perhaps you've recently changed your business model, diversified your services to include virtual services, or you've had to take on additional costs, but your rates have stayed the same…maybe for years. 
Undercharging your value not only jeopardizes the longevity of your business but, maybe worse, is the quickest way to personal and professional burnout.
Key Takeaways:
Share a specific formula that simplifies how you package, price, and sell your services to reflect your worth, cover costs and increase profitability and appeal.
Case-study various pricing strategies used by successful fitness studios you can model in your own business.
Walkthrough a step-by-step communication process to use when you increase or change your rates; specifically how to communicate changes with your current clients.
Give you a deeper understanding of consumer psychology so you (and your employees) feel confident charging your worth.   
---
1:00pm Central

(11:00am Pacific / 2:00pm Eastern)
On Feb 28th, 2021
302174

This page will refresh at the start of the event.
You can also refresh the page manually.
In the meantime, join the conversation below.
---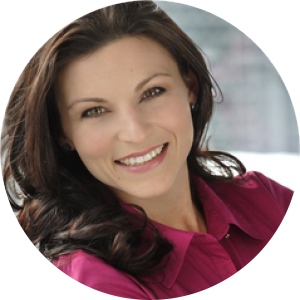 Lindsay Vastola teaches fitness business owners how to create signature programs that increase revenue and retention, simplify sales and marketing, and provide the freedom for fitness professionals to have greater impact. She is the founder of Body Project Fitness, a women's fitness and lifestyle company and VastPotential, offering professional development resources for fitness professionals.
Join the Conversation!
Feel free to ask questions and discuss with fellow attendees.
How it works: type in your comment, then choose your social account or just use your name and email.
---