While bootstrapping is usually thought of as a new business' way of working, the concept of cutting our expenses to the minimum while focusing on profit may be the best way to run our businesses on an ongoing basis. In this session, we will explore the core elements of leaning up against your business and making sure that you have the cash flow available to handle whatever financial challenges lay ahead.
Key Takeaway:
Why the bootstrapping mindset is not just for startups.
Where to start when returning to the bootstrapping mindset.
To rethink hiring, firing, furloughing, and the repositioning of employees.
How to make bootstrapping the company culture.
---
1:00pm Central

(11:00am Pacific / 2:00pm Eastern)
On Apr 19th, 2021
802168

This page will refresh at the start of the event.
You can also refresh the page manually.
In the meantime, join the conversation below.
---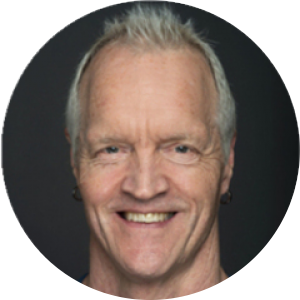 Mark Nutting, CSCS*D, NSCA-CPT D, RCPT*E, ACSM HFD, ACSM CEP, Owner and Master Trainer of Jiva Fitness in Easton, PA, Author of The Business of Personal Training book for Human Kinetics (2018), PFP 2016 Trainer of the Year Legacy Award, NSCA 2009 Personal Trainer of the Year, NSCA Recognized Certified Personal Trainer Emeritus, holds 12 certifications in the field, 38 years in personal training and health club management, and has been educating and coaching Personal Trainers for 36 of those 38 years. Mark is a leading business coach for personal trainers and club managers.
Join the Conversation!
Feel free to ask questions and discuss with fellow attendees.
How it works: type in your comment, then choose your social account or just use your name and email.
---