The world of fitness has changed dramatically and what was once the norm is no longer. How will you deliver your products and services to our clients in the new fitness industry? Whether you are a personal trainer, group fitness instructor or club manager, moving your business into the virtual world requires new skills.
Key Takeaways:
Learn strategies and resources to expand your business in the virtual world.
Come away with the confidence to step into the new norm and learn the skills to become a "Rockstar" in the virtual fitness world!    
---
2:00pm Central

(12:00pm Pacific / 3:00pm Eastern)
On Feb 25th, 2021
44290

This page will refresh at the start of the event.
You can also refresh the page manually.
In the meantime, join the conversation below.
---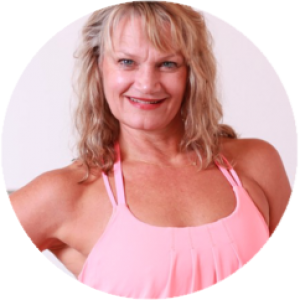 Helen Vanderburg, BPE, Exercise Physiology, is the co-owner of Heavens fitness, yoga and spin studio, Fusion Fitness Training™, author of Fusion Workouts and Commercial Fitness Education Manager for Balanced Body. She has been recognized numerous times as Canada's Presenter of the Year by CanFitPro and is the recipient of the 2018 Lifetime Achievement Award for her dedication, leadership and innovation worldwide. She has been awarded the IDEA Program Director, Presenter of the Year and the 2018 Top Industry Contributor.
Join the Conversation!
Feel free to ask questions and discuss with fellow attendees.
How it works: type in your comment, then choose your social account or just use your name and email.
---