In this session, fitness professionals will take away tried and proven strategies that can be implemented right away to generate leads.
We'll discuss the following lead generation strategies...
Internal
External
Community-based
---
10:00am Central

(8:00am Pacific / 11:00am Eastern)
On Jan 27th, 2022
145386

This page will refresh at the start of the event.
You can also refresh the page manually.
In the meantime, join the conversation below.
---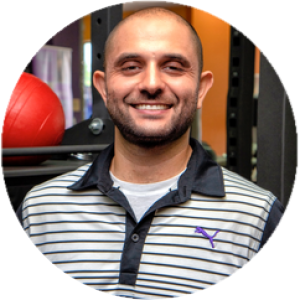 Michael Gelfgot's drive to be a different kind of a health club started 16 years when he met his business partner John Spence and Chris Slater. Between the three, they operate 22 Anytime Fitness locations in the United States. Along with his team's accomplishments in 2008 Club Operators of the Year, 2013 Success Story of the Year and Personal Trainer of the Year, 2015 Community Outreach Award of the Year, 2016 Personal Trainer of the Year, 2018 Success Story and Personal Trainer of the Year.
Join the Conversation!
Feel free to ask questions and discuss with fellow attendees.
How it works: type in your comment, then choose your social account or just use your name and email.
---